November
A dream come true, Lancelot is shortlisted (5 dogs) for the CC at the Coventry Cocker Champ show. His father, half brother and nephew and Niece also win their classes. Thanks to judge Eve Milburn (Brynceri)
1 Pilkington's Molkara Crystal Knight at Brimbeck. 2 year old black boy who has a most lovely head with tight, dark eyes giving a lovely, gentle expression. Excellent forequarters with straight front and plenty of bone. Strong in body with well sprung ribs. Good topline, well muscled and developed hindquarters, short below hock giving him plenty of drive. Very sound and merry mover, flat silky coat that was beautifully presented. Shortlisted in the challenge.
Photo by Shel Cowles (Shenjela)
October
At East Kent Open show Lancelot had a wonderful day going RBIS and gaining his last point needed for his show certificate of merit! Thanks to breed judge Mrs R.E.A Barney (Verrami), group judge Roger Millbank and BIS judge Annette Oliver (Dairylane).

Photo by Shel Cowles
A lovely day out at Barking, Lancelot BOB and Group3 under Ruth Lewis (Valasarch) group (Mrs A Falconer) he also was awarded 2nd in a large stakes class in Paul Singleton (Jethard)
September
A nice end to the month with Lance winning the PG class at East Anglian Cocker, thanks to judge Shelia Ewan

At City of Birmingham Lancelot was placed second in good company under judge Sarah Amos-Jones
Photo: Jenny Oliver

August
A lovely day at Kent canine society show with Lance going BOB and Gundog group 2. Many thanks to judges Jeff Buck and group judge

A super day at the National Gundog show.. Lancelot won his Undergraduate class with breed judge Mrs E Gates and then went on to win the Good citizen stakes class under judge Mrs C E Cartledge, many thanks to both judges.
Photos Jenny Oliver
July
A lovely day at the cocker club with Lance winning the Special Beginners class
At Evsham Lance won the Post Graduate Class and the YKC stakes with Emily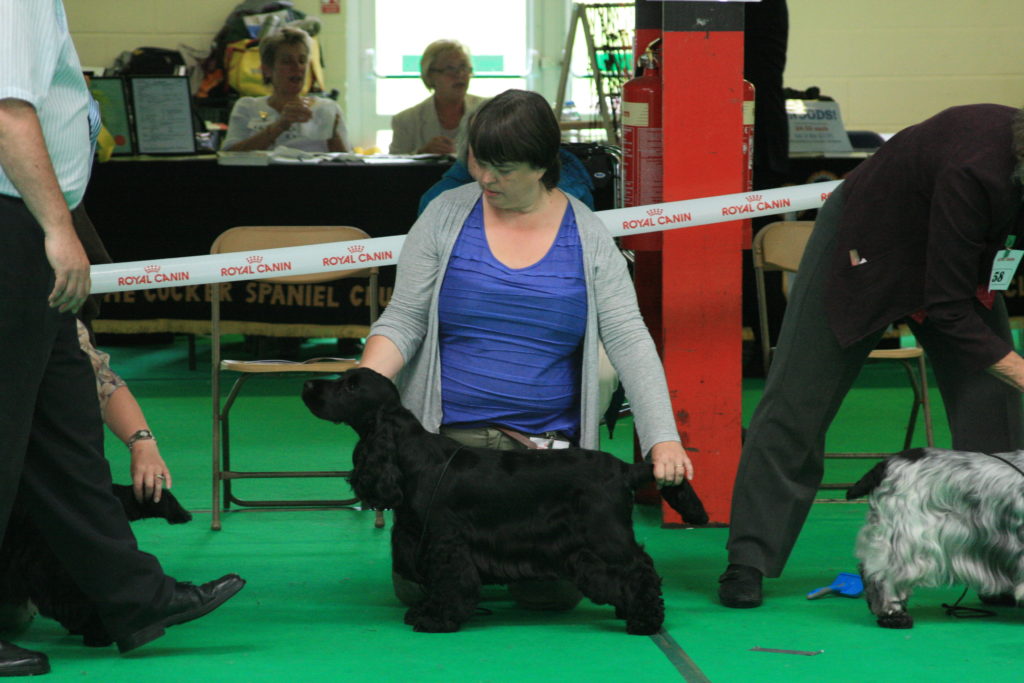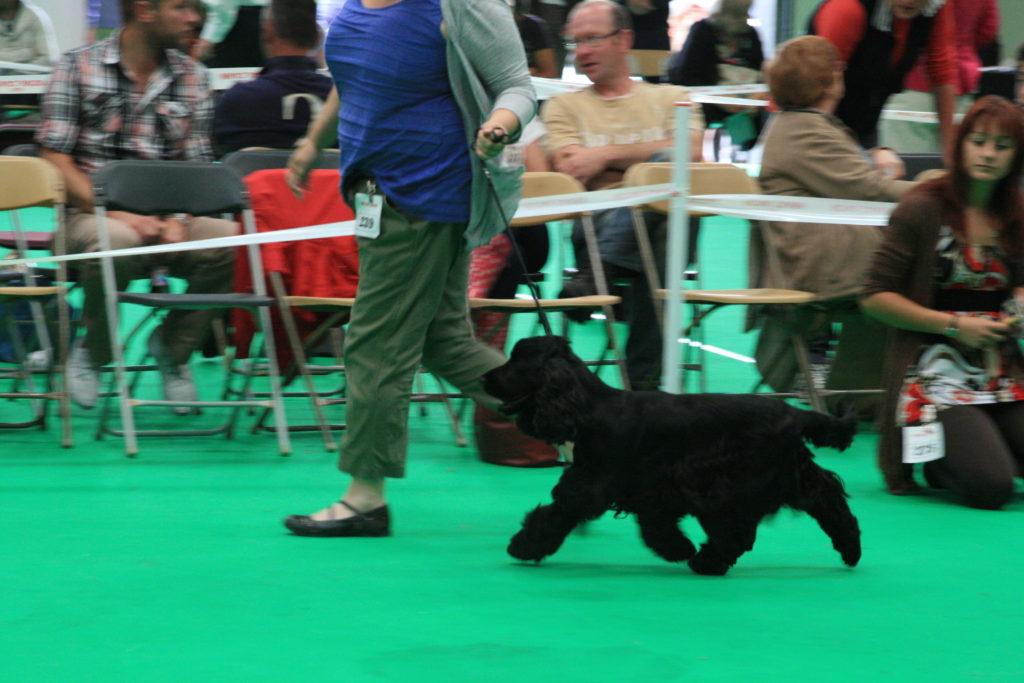 June
Southern Counties, a lovely 3rd place for Emily and Lance in the YKC Stakes
May
Delighted to say that Lance (Molkara Crystal Knight At Brimbeck) was RBIS at the South of England Gundog Show. Many thanks to breed judge Mrs Mary Palmer (Jacanwood) and best in show judge Mrs Sandra Marshall (Lowerdon). We are over the moon!
April
We ended the month with Lance qualifying for Crufts 2012 at Cheshire Cocker. He was second in Yearling to Sh Ch Canigou Happy Ending and then went on to win Graduate. Thanks to the judge Marrion Sweeny.
March 2011
27th March
Lance won BOB at Gravesend and Medway Canine Society under Mrs H Moorat. A lovely day spent in the sunshine with friends, many thanks to the judge

Crufts
Feb 2011
12/02/11 Particoloured Champ Show – Frank Kane

This was Lance's first Yearling class he was place a credable VHC in a large class.

East Kent Canine Society
A lovely day with Lance awarded BOB under judge MartinPhillips (Jaeva)
He also won a large stakes class under judge Bridgette Bodle (Kitarn) Many thanks to both judges for a lovely day.
Jan 2011
City of Cambridge, Lance came a good second in Graduate behind his uncle Molkara Night Spell who was awarded BOB! the judge was Diane Ritchie (Gwendariff). Lovely to meet up with friends
At Boston Champ Show Lance won the Post Graduate Cocker class
A lovely start to the year with Lancelot winning BOB at Ashford and Faversham 70th aniversary open show under judge Bridgette Bodle (Kitarn).
Molkara Crystal Knight At Brimbeck. Black boy of lovely type, super head with dark eye and melting expression, low set ears, good neck meeting clearly at withers, straight legs to tight feet, correct tail set, moved with lively action and show in good coat and featherings. BOB Ashford and Faversham – Bridgette Bodie